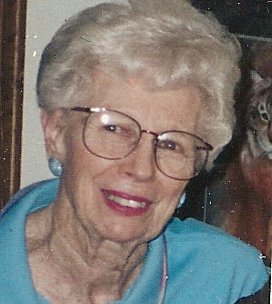 Fond Memories of Vivian

by Jean M. Adams, Lake Forest, California

(written Jan. 28, 2004)


May I add my loving thoughts of your terrific mother? Although you & I never met, I was Vivian's care-giver for almost a year. And I also drove your father to doctor appts. now & then. Early in this decade. More shopping & laughing than actual care-giving!

Vivian was more of a 'friend' than employer to me. I adored her. We had a system going whenever we entered Longs Drug Store. And taking her to the hairdressers or to medical appts. was always a treat for me.

My mother and son have also been honored to know your mother. We've done lunch, dinner, and just plain hand holding at her last residence. I read her the menu at Villa Valencia, and snuck in milkshakes. Brought her roses . . as she loved flowers, even if she could barely see their beauty. When I last saw her, just before Christmas I was amazed at how beautiful she looked.


My mother was killed July 2006 in a car accident. I've asked my mom to please welcome Vivian when she gets settled in heaven. And who knows, one day I'll be able to join them as well. A more erudite lady doesn't exist. I'll be forever disappointed in myself for not spending more time with her in those final weeks. (Thank you for letting me express myself.) And my heart goes out to Charles, for losing his wife.

I suppose Judge Meredith Jury will have to attend concerts alone now. However, Vivian will be quietly sitting beside her at each one. I just feel it!



Regards to your entire family,



Jean M. Adams Lake Forest



Return to Vivian's photo page.